Description
Get Your BOOTCAMP CE Credits!
The School of Neurotherapy is proud to offer CE Credits for The NeuroField Neurotherapy Bootcamp | November, 2023.
32.5 CE Credits are available for attending the training in its entirety.
CE Credits are sponsored by AAPB (Association of Applied Psychophysiology and Biofeedback), which is approved by the APA (American Psychological Association) for sponsoring continuing education for psychologists. This course in it's entirety offers up to 32.5 CE Credits.  You must have attended the live delivery of the entirety of the presentations offered in person or by virtual attendance in order to qualify for CE credits.
The AAPB maintains responsibility for the program and its content. There is no known commercial support for this program.
PLEASE READ DETAILS BELOW.
To acquire your CE Credits:
WHAT YOU DO:
1. Prove Attendance:
In-Person Attendance:

Your in-person attendance must be proved via your signature on AAPB approved sign-in sheets.

On-line Attendance:

Your on-line attendance must be proved through documentation of the duration of your daily online attendance by providing your log-in/log-out times to correlate with zoom attendance reports.
2. Purchase CE Credits:
32.5 CE Credits for this course — $162.50
WHAT WE DO:
We submit your registration information, sign-in sheets, and qualifying attendance information to The AAPB.
WHAT THEY DO:
The AAPB will contact you, and request your completion of a post-event evaluation.
At their discretion, The AAPB will grant CE Credits based on what you have submitted as your proof of attendance, qualified by attendance reports provided by The School of Neurotherapy.
A Certificate for your CE Credit(s) will be issued and provided to you by the AAPB.
************
WHAT WE DID to get approved to offer you these CE Credits:
The CE Credit Process Explained:
The School of Neurotherapy must comply with strict requirements in order to qualify and be granted permission to offer CE Credits.
This process requires: compilation and submission of curricula; course agenda; course topics; course synopsis/description; and for every presenter/instructor: curriculum vitae; numerous published and peer reviewed references for each topic presented; and at least 3 specific, and clearly stated learning objectives for every hour of presentation / instruction.
Once The School of Neurotherapy meets the above listed requirements, along with other qualifying requirements, we receive approval from AAPB to offer CE Credits. This process of compilation, submission and approval is required for every hour of lecture, instruction, course or class provided throughout each year, for which CE Credits are offered. 
Your CE Credits will be approved and granted at the discretion of The AAPB.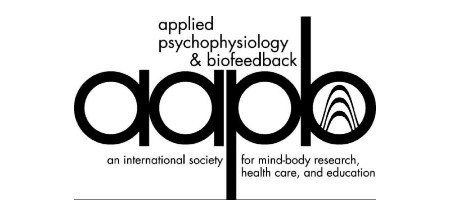 AAPB is a co-sponsor of The Fifth Neurotherapy Conference 2023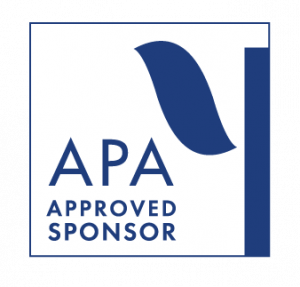 Psychologists: The Association for Applied Psychophysiology and Biofeedback is approved by the American Psychological Association to sponsor               
                                                                          continuing education for psychologists. The Association for Applied Psychophysiology and Biofeedback maintains responsibility for the program
                                                                          and its content.